about us
Shah Group of companies,Bangalore A three decade old business house based in Bangalore with branches in all major metros. The fast growth of the group speaks volumes of the leadership and vision of its founder, Mr. P. H. Shah. The management, operations and implementation are handled by thorough professionals having experience and versatility in their respective fields along with members of Shah family Mr Rajesh Shah, Mr Praveen Shah, & Mr. Ramil Shah, under the guidance and supervision of the founder. Shah Group of Companies:
Pearl Ports & Warehousing Private Limited
Palresha Infrastructure & Developers
T.D.R Bazaar Developer Pvt. Ltd
Spot Support India Ltd
Trimurthy Associates
Palresha Charitable Trust(Regd.)
Praveen Urban Infrastructure
Founder's message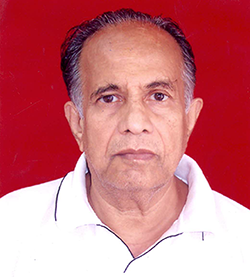 We are into times when business is carried out with the speed of light –backed by successfully designed and executed logistics operations.We at Pearl Ports & Warehousing Private Limited are aspiring to be path breakers in providing and improving logistics services through our network of world class logistics facilities made outstanding by the committed services of our dedicated staff. We are renewing our commitment for exemplifying always in rendering logistics services to one and all.
Test Data